2021 - 2022

Layout
Typography
Print
Brief

These are the recent book and editorial design projects.

-> Interview with Emiko Osaka
-> The Design Imagination
-> On Photography
-> Hope & Anchor Hardware

InDesign | Illustrator
Interview with Emiko Osaka
This publication is about interview with Emiko Osaka, a senior designer at Lippincott based in San Francisco, CA. I learned
the process of preparing an interview and collecting contents (preparing questions, conducting interview, editorial design).
The Design Imgaination
The Design Imagination is a monochromatic book about The Design Imagination written by Zoë Ryan. It questions the readers what design would be in the future and what we are expecting. I also created a website with interactions that reflects the visual system from the book. These formats present different reading experiences.
The essay is from
walkerart.org
On Photography
On Photography is a collection of essays published in 1977, and it is written by Susan Sontag, an American writer and political activist. To show different perspectives on the 1970s photography, I included two contents, On Photography by Susan Sontag and Ways of Seeing by John Berger, and designed the book.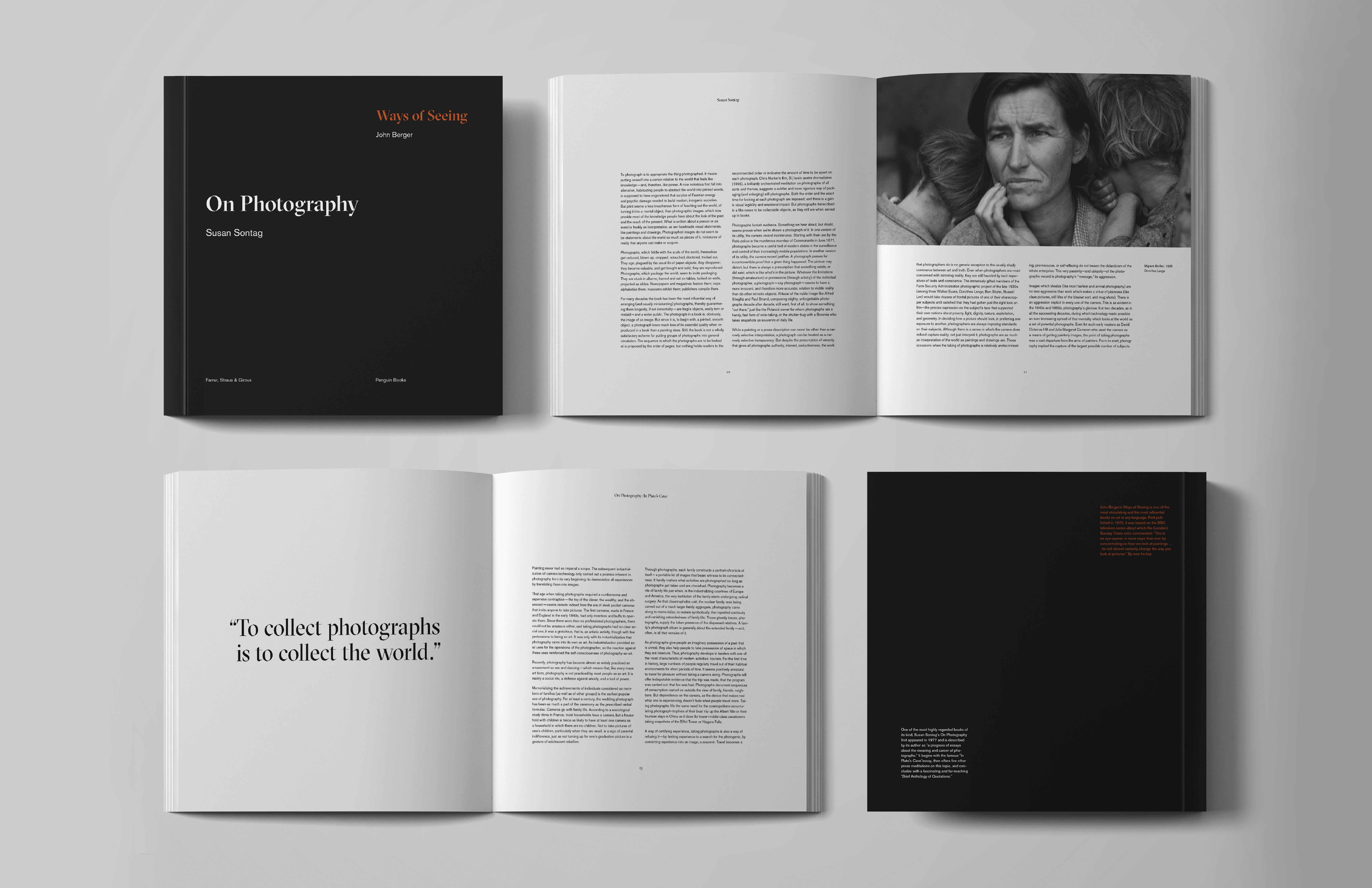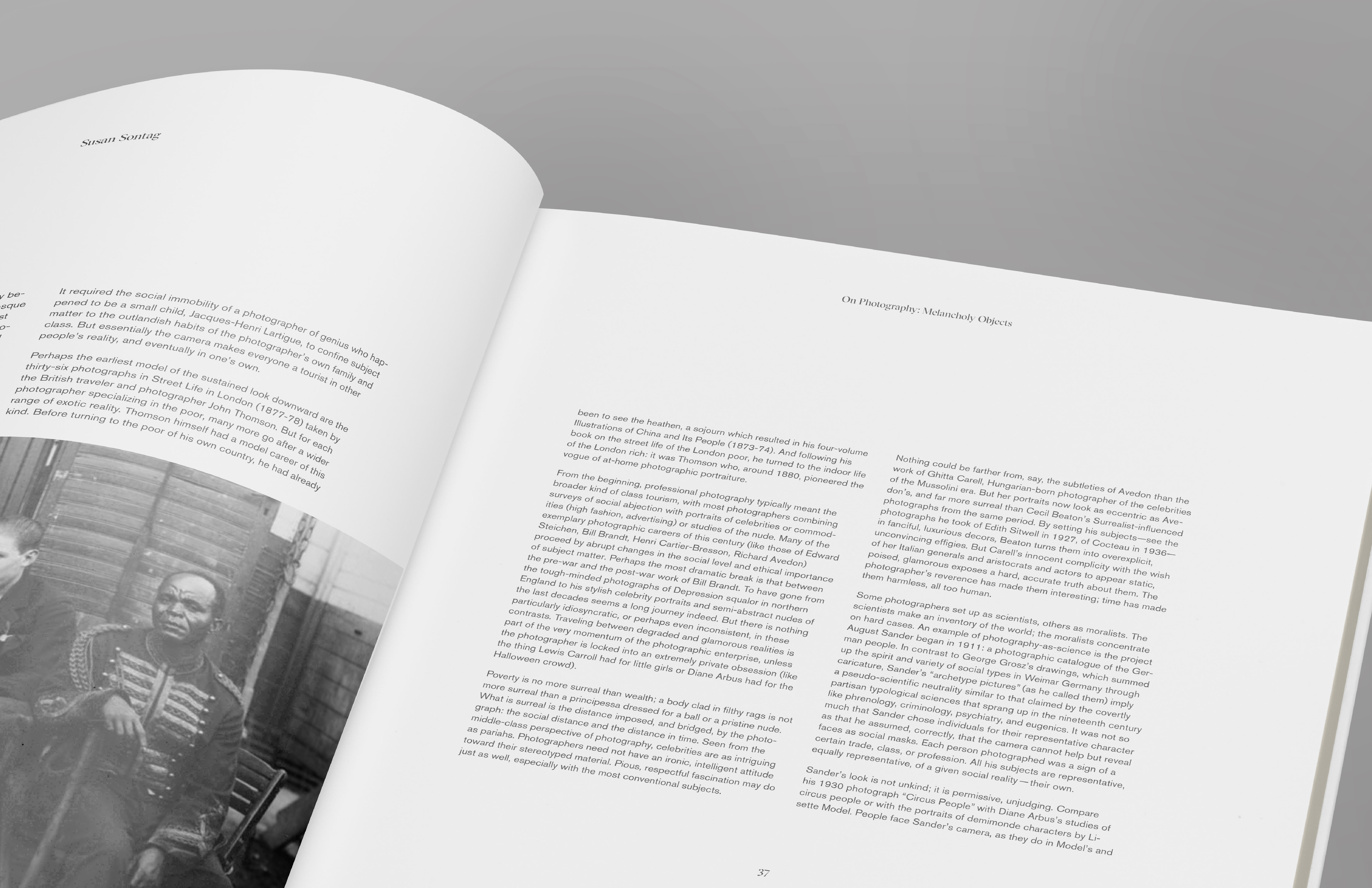 Hope & Anchor Hardware Brand Guide Book
This is a style guide book for Hope & Anchor Hardware, an eco-friendly paint hardware store. It includes logo, visual system, products, website, and other merchandise.